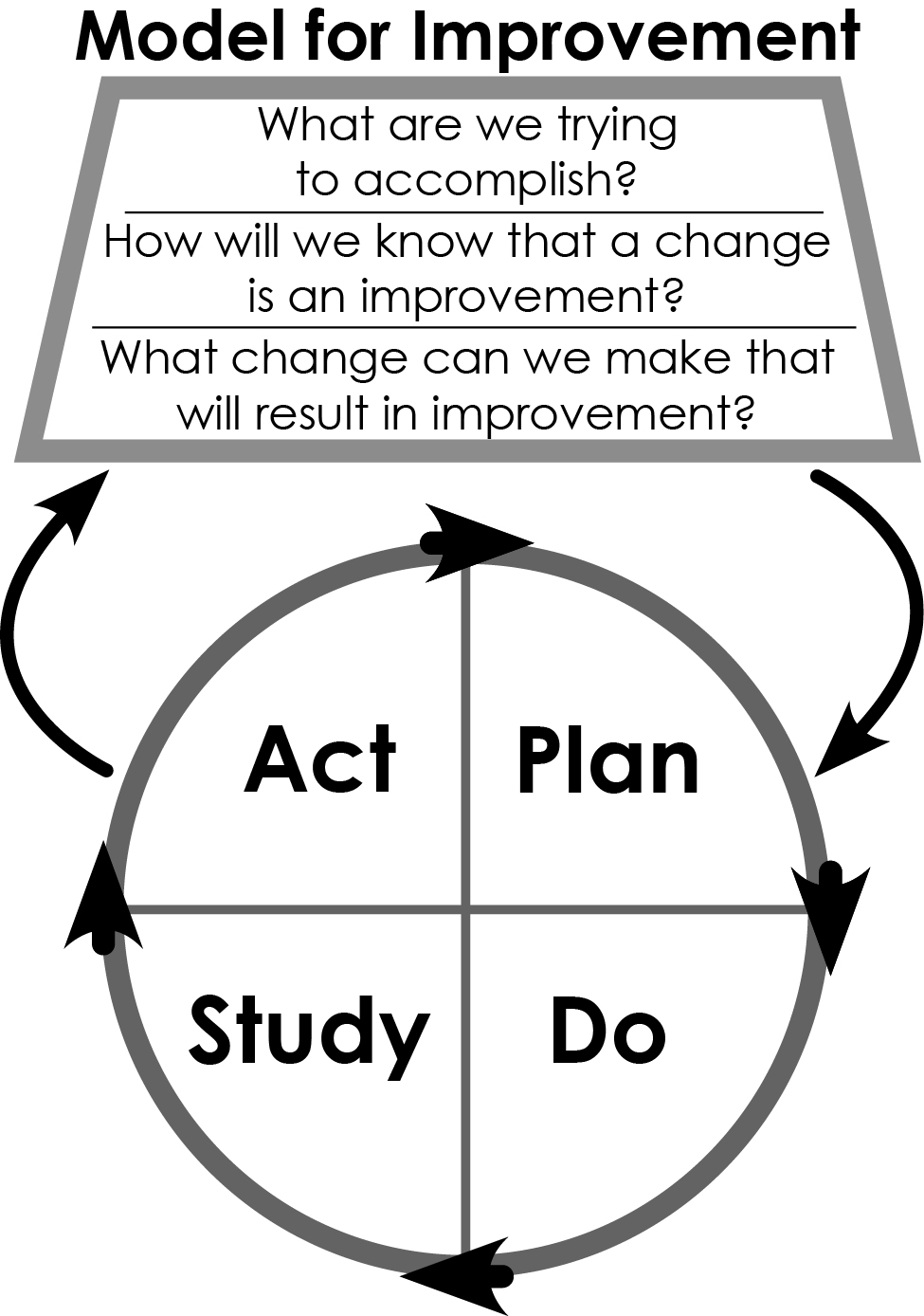 Model for Improvement
These three questions are shown first:
What are we trying to accomplish?
How will we know that a change is an improvement?
What change can we make that will result in improvement?
An arrow from the first questions points down to a circle with four quadrants, with clockwise arrows on the outside edge of the circle to show that you implement the steps in this order and repeat the process as needed: "Act, Plan, Do, Study". Another arrow points to the top questions to show that the process repeats again by asking the beginning three questions.