The National Center for Hearing Assessment and Management (NCHAM) at Utah State University serves as the Early Hearing Detection and Intervention, National Technical Resource Center (EHDI NTRC) funded by Maternal and Child Health Bureau (MCHB) of the Health Resources and Services Administration (HRSA) at the United States Department of Health and Human Services. The purpose of the EHDI NTRC is to provide support to EHDI programs in states and territories also funded by HRSA. The EHDI NTRC helps EHDI programs ensure that children who are deaf or hard of hearing (DHH) are identified through newborn, infant, and early childhood hearing screening and receive the diagnostic and early intervention services they need. To achieve these aims, the EHDI NTRC provides programs and professionals with:
Technical assistance
Training
Access to information about evidence-based practices
Partnership opportunities with national EHDI systems of care organizations and other key stakeholders, including those that represent and/ or serve families with children who are DHH.
Check out these resources!
Expanding Telehealth to Improve EHDI Systems

Learn more about using telecommunications technologies to support remote access to pediatric audiology and early intervention services for families of children who are deaf or hard of hearing.

Newborn Hearing Screening Training Curriculum
The Newborn Hearing Screening Training Curriculum (NHSTC 2020) is now available!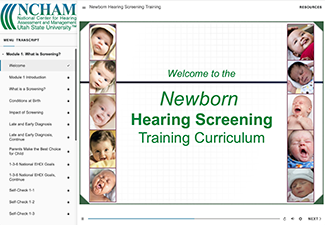 EHDI E-Book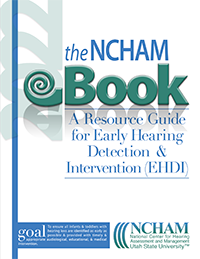 The 2022 EHDI E-Book is now available!
EHDI-PALS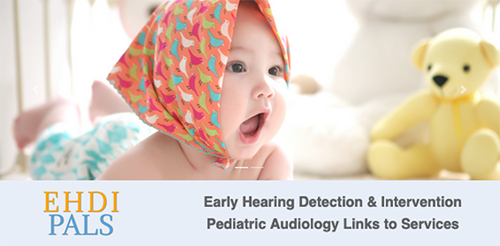 EHDI-PALS links you to information, resources, and services for children with hearing loss. At the heart of EHDI-PALS is a national web-based directory of facilities that offer pediatric audiology services to young children.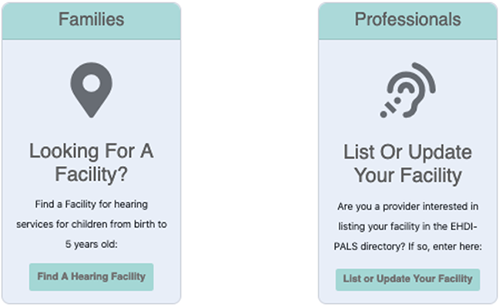 Communicating with Your Child*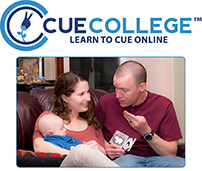 Cued Speech combines simple hand cues with natural mouth movements of speech to make all sounds of spoken language visually clear. Click here to learn for free.
---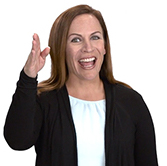 Would you like to learn American Sign Language (ASL)? If you have a child who is deaf or hard of hearing who is under 36 months of age, click here to get a free innovative on-line curriculum to learn ASL
---

Click here for interactive resources, in English or Spanish, for parents and professionals to support listening and spoken language development.
---
*Try different approaches to find what works best for your child and family. There is not a "one size fits all" solution.