Last Modified: 04/15/2013
Culturally Competent Family Support
Popular Resources
My Baby's Hearing
Boys Town National Research Hospital has developed an excellent web site, My Baby's Hearing, for parents with question about newborn hearing screening and for those parents with infants identified with a hearing impairment.
Parent Roadmap
Learning About Hearing Loss:
A Roadmap for Families [PDF]
The goal of culturally competent family support is to aid the cause and interests of families who have a deaf or hard of hearing child, and to promote polices that further these causes and interests, in a manner which is sensitive to families from racially, ethnically, culturally and linguistically diverse backgrounds.
Just in Time Tool
The "Just in Time" tool [PDF] is designed especially for family organizations to help them in their job to support families. It contains the most essential resources identified by both families and professionals to address hearing-related needs. Family organizations, such as Family Voices, Family-to-Family Health Information Centers, Parent Training and Information Centers, and Parent-to-Parent USA chapters are invited to do the following:
Post it on your website, allowing the hyperlinks to take the reader directly to critical information.
Highlight the resource in your next staff meeting or conference call.
Send it electronically to your local and state partners so they also can use it.
Have it available as a hard-copy handout to share with families who prefer that format.
Note the emphasis on resources with information available in other languages.
Hands & Voices
Hands & Voices is dedicated to supporting families with children who are Deaf or Hard of Hearing without a bias around communication modes or methodology. We're a parent-driven, non-profit organization providing families with the resources, networks, and information they need to improve communication access and educational outcomes for their children. Our outreach activities, parent/professional collaboration, and advocacy efforts are focused on enabling Deaf and Hard-of-Hearing children to reach their highest potential.
Hands & Voices is a partner with NCHAM to provide parent-to-parent support, systemic representation of families, and resources/product development in the Early Hearing Detection and Invention system.
Additionally, Hands & Voices has over 35 chapters and startup chapters, many of which are directly involved in the implementation of EHDI grants at the state level, including the Hands & Voices Guide By Your Side Program
Examples of projects that Hands & Voices are involved with at the national and state level include: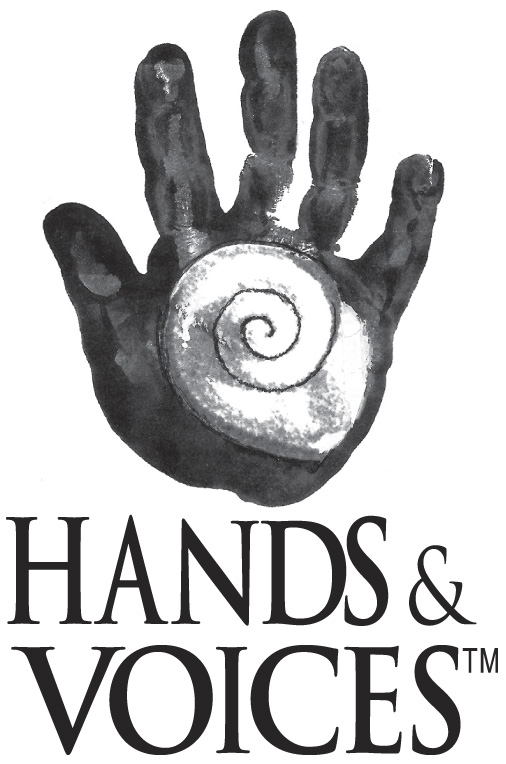 Direct parent-to-parent support
Development of Family Road Maps
State Resource Guides
Support to underserved families (e.g. teen moms, families who speak other languages than English
Deaf/Hard of Hearing Infusion in EHDI systems
Also see The Hands & Voices Communicator: The News Source for Family Support (featured articles)
Manuals & Workbooks for Parents
Some states have developed resource manuals and interactive workbooks for parents with a child who is deaf or hard of hearing. While some of the information found within these resources are state specific, the majority of the information applies to all families, regardless of where they live. For examples, please see:
Links to Family Support Resources
NCHAM has compiled a set of links to websites pertaining to family support under the following topics:
American Academy of Pediatrics
Universal Newborn Hearing Screening, Diagnosis, and Intervention - Guidelines for Pediatric Medical Home Providers:
NCHAM'S EHDI E-Book
Family Support Related Articles