Last Modified: 06/14/2023
May is Better Hearing and Speech Month Coffee Break Webinar Series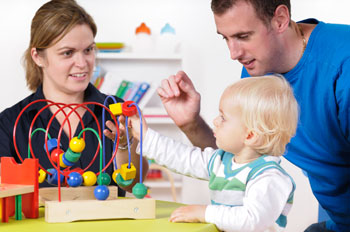 May is Better Hearing and Speech Month! In celebration, the Office of Head Start's Early Childhood Hearing Outreach (ECHO) Initiative is joining the American Speech-Language-Hearing Association (ASHA) to host a coffee break webinar series to celebrate this year's theme "Communication for All." Throughout the month of May, ASHA partners with national and local stakeholders to engage in a multifaceted public education campaign to raise awareness about the critical need to intervene early when young children are identified with communication disorders.
The Coffee Break Webinars will focus on raising awareness about the importance of frequent hearing screenings, language development, and family engagement. The webinars will feature speakers that receive funding for various projects through grants and cooperative agreements from the U.S. Department of Education, Office of Special Education Programs and U.S. Department of Health and Human Services, Maternal and Child Health Bureau and the Administration for Children and Families.
There is no pre-registration to join the webinars. Click on the links below when you are ready to join.