What is CMV?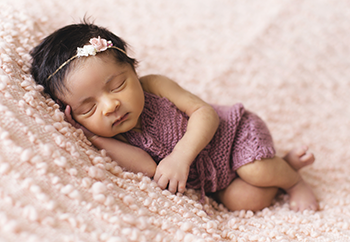 According to the Centers for Disease Control and Prevention (CDC), between 50 and 80 percent of people in the United States have had a Cytomegolovirus (sy·toe·MEG·a·low·vy·rus) infection by the time they are 40 years old. Most people infected with CMV show no signs or symptoms and those who do often have cold or flu-like symptoms. People with compromised immune systems may experience serious CMV infection. However, if a pregnant person contracts CMV, they have a one in five chance of passing the virus onto their unborn fetus. In turn, the infant has a one in five chance of having permanent disabilities due to CMV.
When a baby is born with CMV infection, it is called congenital CMV (cCMV). cCMV infection can result in multiple disabilities in the baby such as hearing loss, vision loss, small head size, lack of coordination, and in rare cases, death. About one out of every 200 babies is born with congenital CMV infection. CMV is the most common cause of infectious congenital disabilities in babies in developed countries.
Pregnant people can avoid CMV infection!
Why Should You Care?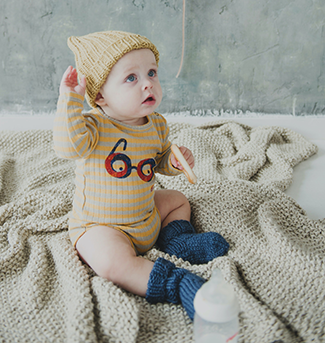 CMV is the most common congenital infection, infecting one in 200 infants, or approximately 2,500 babies in the world each day. One baby is permanently disability by cCMV every hour. cCMV causes more long-term problems and childhood deaths than Down Syndrome, Fetal Alcohol Syndrome, and neural tube defects.
To date, 19 states have passed CMV-related legislation mandating CMV education and some requiring CMV screening of babies who do not pass their newborn hearing screening. Despite, these awareness and screening efforts, only 9% of women know about CMV and fewer know about the steps to take to reduce the chance of acquiring a CMV infection during pregnancy and passing it on to their unborn baby.
Together, we can reduce the number of babies born with cCMV!
How Can CMV be Prevented?
CMV is a communicable disease, which means there are behavioral prevention measures you can take to reduce your chances of contracting CMV while pregnant. Toddlers spread CMV more than any other age group. Pregnant people who have toddlers in their household or work with toddlers should take extra precaution. Prevention measures include:
Avoid sharing food, drinks, utensils, straws, or toothbrushes.
Washing your hands frequently, especially after changing a diaper or using the restroom.
Avoiding contact with salvia when kissing children.
See other prevention information on the National CMV Foundation website

[PDF]

.
Learn More
Every two years NCHAM leads the CMV Public Health and Policy Conference. The goal of the congenital CMV Public Health and Policy Conference (CMV-PHP) is to present the latest research on diagnosis and treatment, raise awareness, delineate prevention efforts, provide information about early intervention options, and disseminate family support resources in an effort to reduce the number of babies born with CMV and connect families affected by CMV with the resources they need to improve their quality of life. Join us at the next CMV-PHP October 8-10, 2023 in Salt Lake City, Utah.
Information for this page has been compiled from the National CMV Foundation and the CDC and the National CMV Foundation websites. Visit their website for more information about CMV awareness, prevention, and treatment.