Last Modified: 09/12/2023
EHDI Learning Center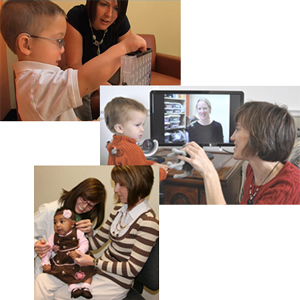 Information about how to improve EHDI programs continues to expand. To help people stay up-to-date, NCHAM develops, collects, and disseminates information in the following types of information.
Designed for people who are unfamiliar with EHDI programs this the E-Book provides a current overview of the basic components included in EHDI.
An introductory text providing an overview of deaf education for professionals and future professionals including a range of topics such as the basics of audiology, the history of deaf education and services for children birth through post-secondary.
A semi-annual peer-reviewed, online journal contains scholarly articles related to improving EHDI programs.
NCHAM periodically commissions a brief summary of a current issue related to operating effective EHDI programs.
On-line courses that can be completed on your own timeline are offered.
Forty to fifty free webinars are done each year on EHDI related topics. Webinars are recorded so they can be accessed later.
Reports and support material from NCHAM's learning communities.
Information about past, current and upcoming face-to-face workshops on EHDI related topics is available here.
Position statements and practice guidelines relevant to EHDI from various organizations are gathered here so you don't have to search for them.