Events > Professional Collaboration in Idaho EHDI
Professional Collaboration in Idaho EHDI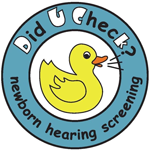 March 31st/ April 1, 2023
Hybrid Workshop
Register Now!
Idaho's Early Hearing Detection and Intervention (EHDI) program and the National Center for Hearing Assessment and Management (NCHAM) are partnering to offer another exciting training opportunity for audiologists, speech-language pathologists, Early Interventionists, Teachers for the Deaf, Family-to-Family Support, and students in any of the above named disciplines.
Topics and Schedule:
Please contact Erika Shakespeare if you would like a tutorial on Zoom/ Moodle platform.
There will be 2 online chats per week available, but you will only attend one session. Monday sessions are from 5-6pm, Wednesday sessions are from Noon-1pm.
Online chats: Jan 30/Feb 1, Feb 13/15, Feb 27/Mar 1, Mar 13/15, 2023
In-Person: Boise/Meridian, March 31st—April 1st, 2023
Please arrive at Clockwise Escape Room by 2:30 pm on March 31st
1020 W. Main St., 2nd Floor, Boise, ID 83702
This unique opportunity is offered courtesy of the Idaho Department of Health and Welfare. Registration includes course materials and meals during the in-person sessions. Please register by January 22nd. Registration fees will be covered by Idaho Sound Beginnings.
For information on how to register please contact Brian Shakespeare via email or at 208-334-0983.
We reserve the right to cancel or reschedule this event if an insufficient number of registrations are received.