Freedom From Faxes: Florida's Journey to Achieving Electronic Data Reporting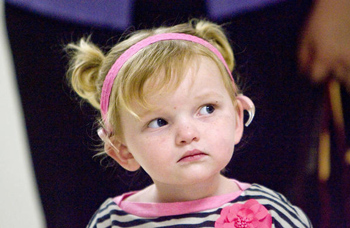 Presented by: Pam Tempson, Brittany Bechtel, Drew Richardson
When: This webinar was presented on October 9 at 11:30am–12:30 pm MT
Learner Objectives:
Participants will be able to:
Utilize Florida's lessons learned to achieve success in their state with a more efficient and thorough EHDI data reporting system.
Recognize the relationship between electronic data reporting and improved overall EHDI data.
Apply the Plan-Do-Study-Act (PDSA) Cycle to Florida's process of implementing an electronic data reporting system.
Abstract
Florida ranks fourth in the nation for births at 223,000 per year, with 7,000 referring on their inpatient hearing screening, generating a large number of results that are reported to EHDI. In 2013, Florida transitioned from a 100% paper-based reporting system to an electronic data reporting system. The process of implementation and its impact on EHDI performance data will be shared with participants.
Primary Presenter: Pam Tempson
Pam Tempson has been the Early Hearing Detection and Intervention Coordinator for Florida for three years. Prior to this she worked in the field of early intervention for 15 years. She has a Master's Degree in Counseling and a Bachelor's Degree in Social Work.
Co-Presenter: Brittany Bechtel/ Drew Richardson
Brittany has been with the Florida Department of Health, Newborn Screening Program since August 2011. She has been the Health Data Analyst since December 2012. She has conducted end user testing and created training documents for data systems for the Florida Newborn Screening Program's web-based data system.
Drew has been the Senior Management Analyst IT Expert for Florida's Newborn Screening Program since 2007. He has served as project manager to the Florida Newborn Screening Program's web-based data system during development, conducted end user testing and training for data systems, as well as provided end user tech support, and provided remote network connectivity strategies for third parties.
Author: Florida EHDI Staff