Starting with the End in Mind: The O.U.R. Children Project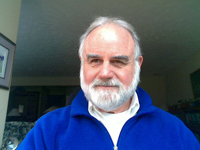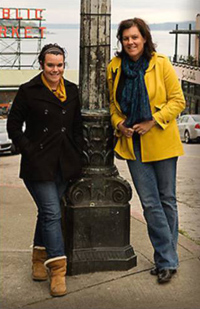 Presented by: Harold Johnson, Ed.D./Emeritus Professor - Kent State University & Janet DesGeorges/Executive Director - Hands & Voices
When: This webinar was presented on January 15 from 11:30 am–1:00 pm MT
Abstract: Growing up is risky business. Society recognizes these risks when it requires children to be transported in car seats, expects homes to have smoke alarms and teaches children how to swim. In each case, professionals are expected to be proactive, i.e., to prevent, or at least, reduce the likelihood that a child will be injured. Society does not recognize the risk of child neglect and abuse. Professionals are almost universally expected to report, rather than prevent, child neglect and abuse. As a result of the CDC Adverse Childhood Experience (ACE) Study we are learning that a childhood maltreatment experience can have a significant, life long, negative impact upon physical and mental health, cognition, and performance. As a result of the United Nations Global Status Report on violence Prevention 2014 we know that one in four children will experience physical abuse and one in five girls will experience sexual abuse. We also know that children with disabilities experience a significantly higher rate of maltreatment than their nondisabled peers and that those experiences threaten their life, health, learning, and performance. Finally, we know that the youngest children, i.e., ages birth through age 2, experienced the greatest risk of neglect and abuse (Child Maltreatment, 2012).
The purpose of this Webinar is to inform NCHAM professionals and colleagues how they can prevent, or at the very least observe, understand and respond to child maltreatment as experienced by children with disabilities. Professionals in the EHDI system can make a difference by incorporating what they learn into current projects and processes. The Webinar will also provide participants with the essential knowledge, resources and strategies needed to design and implement programs to enhance the safety and success of children with disabilities.
Presenter Bios:
Harold Johnson is an educator with 40 plus years of experiencing in the field of Deaf Education. He has worked as a teacher, then as a program administrator, and then finally as a university professor (Kent State University & Michigan State University) preparing individuals to become teachers of students who are deaf/hard of hearing (d/hh). Much of his career focused upon the use of Web based technologies and resources to enhance education, reduce isolation, facilitate collaboration and recognize excellence (e.g., www.deafed.net). In 2006 his work expanded to include an emphasis upon understanding and preventing the maltreatment of children with disabilities. This work resulted in the establishment of the "O.U.R. Children Project" (O = Observe; U = Understand: & R = Respond). The project, carried out in collaboration with the "Hands & Voices," represents a major effort to reduce the incidence and impact of child maltreatment via awareness, understanding, and proactive engagement. This work is generating knowledge, skills, and resources that serve to not only keep children safe, but also help insure their academic success as they progress from early intervention, to school, and to adulthood.
Janet DesGeorges lives in Boulder, Colorado with her husband Joe and is mom to three daughters, including Sara, who is hard of hearing. She is a co-founder and part of the Headquarters staff at Hands & Voices, serving as the Executive Director since September 2011, having previously served as the Outreach Director since 2005, and as the Executive Director of the Flagship chapter of Hands & Voices in Colorado for almost 10 years prior to that (Colorado Families for Hands & Voices).
Janet has presented to groups worldwide about the experiences of families as they journey through life with a child with deafness or hearing loss. Ms. DesGeorges is the author on the chapter for Family Support in the NCHAM e-Book, the co-author of the book Educational Advocacy for Students who are Deaf and Hard of Hearing: The Hands & Voices Guidebook, and many other publications. Ms. DesGeorges received a program certificate from the MCH Public Health Leadership Institute in 2011 at the University of North Carolina – Chapel Hill. Her areas of interest include Leadership Development for parents who participate in systemic improvement; Deaf Education Reform and Improvement; Early Hearing Detection and Intervention Systems; Parent/Professional partnerships in Quality Improvement processes, and Children's Safety and Success(preventing child abuse and neglect).